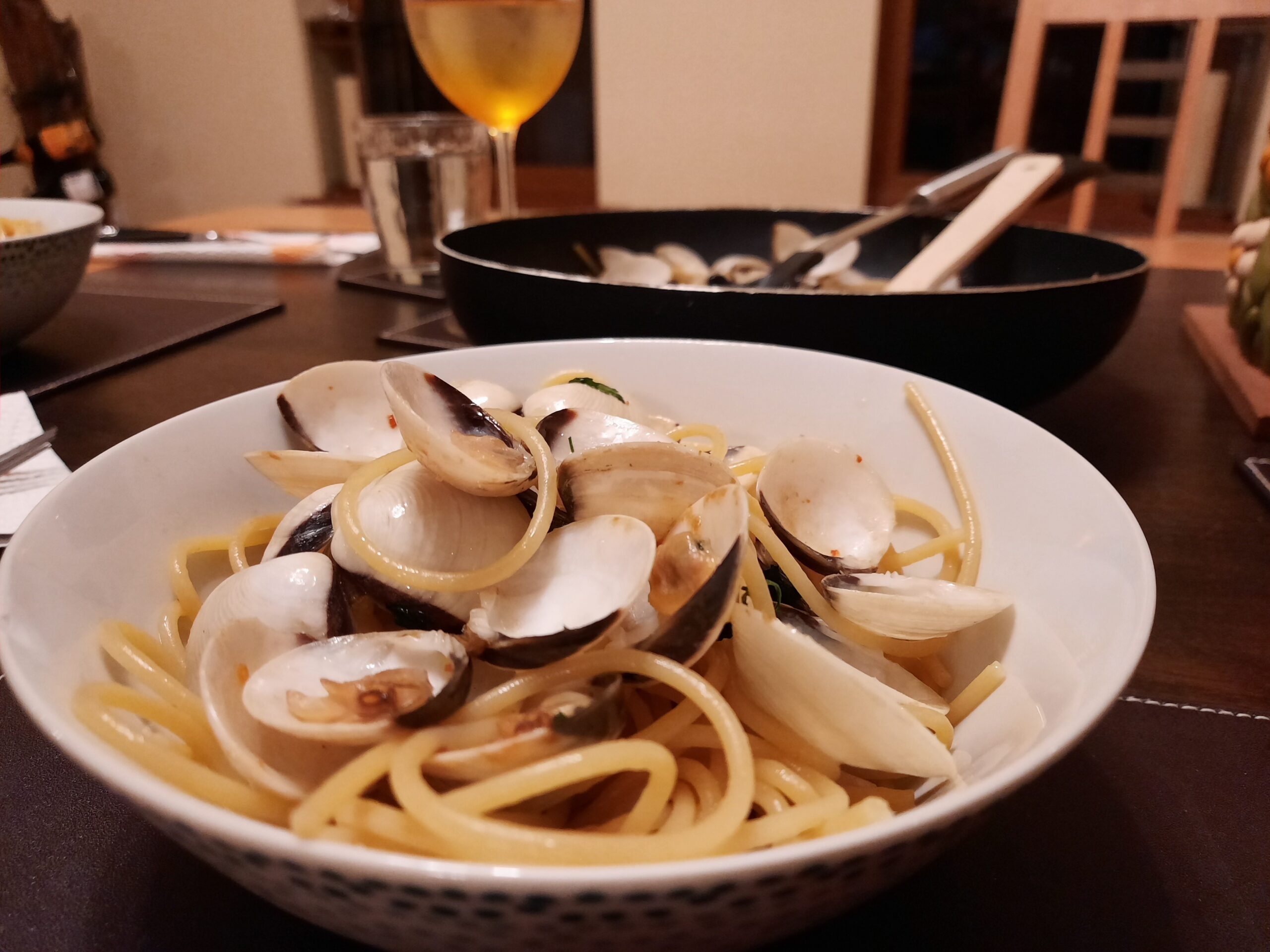 Serve: 2
Ingredients
200 g spaghetti
500 g clams (weight with shell, precooked)
1 clove of garlic
Olive oil (as required)
Parsley
Chilli (as much as you like)
Salt (to clean the clams)
Method
1. Put the clams in a large saucepan without adding other ingredients, cover with a lid and cook them over high heat for 4 minutes.
2. Put the clams aside and filter their cooking juices with a narrow mesh strainer, this sort of "broth" will be used to give more flavour to the pasta sauce.
3. In a large pan, pour a generous drizzle of oil and fry the garlic. According to your tastes, flavour the oil with chilli.
 4. Once the garlic is browned, add back in the clams and their "broth" (about 100 ml) and continue cooking for another couple of minutes, just long enough to season everything well.
5. When cooked, turn off the heat and add plenty of chopped parsley. The pasta sauce is ready! Bring the water to boil then add the salt and add the  spaghetti, then drain them directly into the pan with the sauce. Stir the pasta in the sauce for a couple of minutes. In any case, be careful not to "dry" the cooking juices too much.
6. Serve and enjoy!