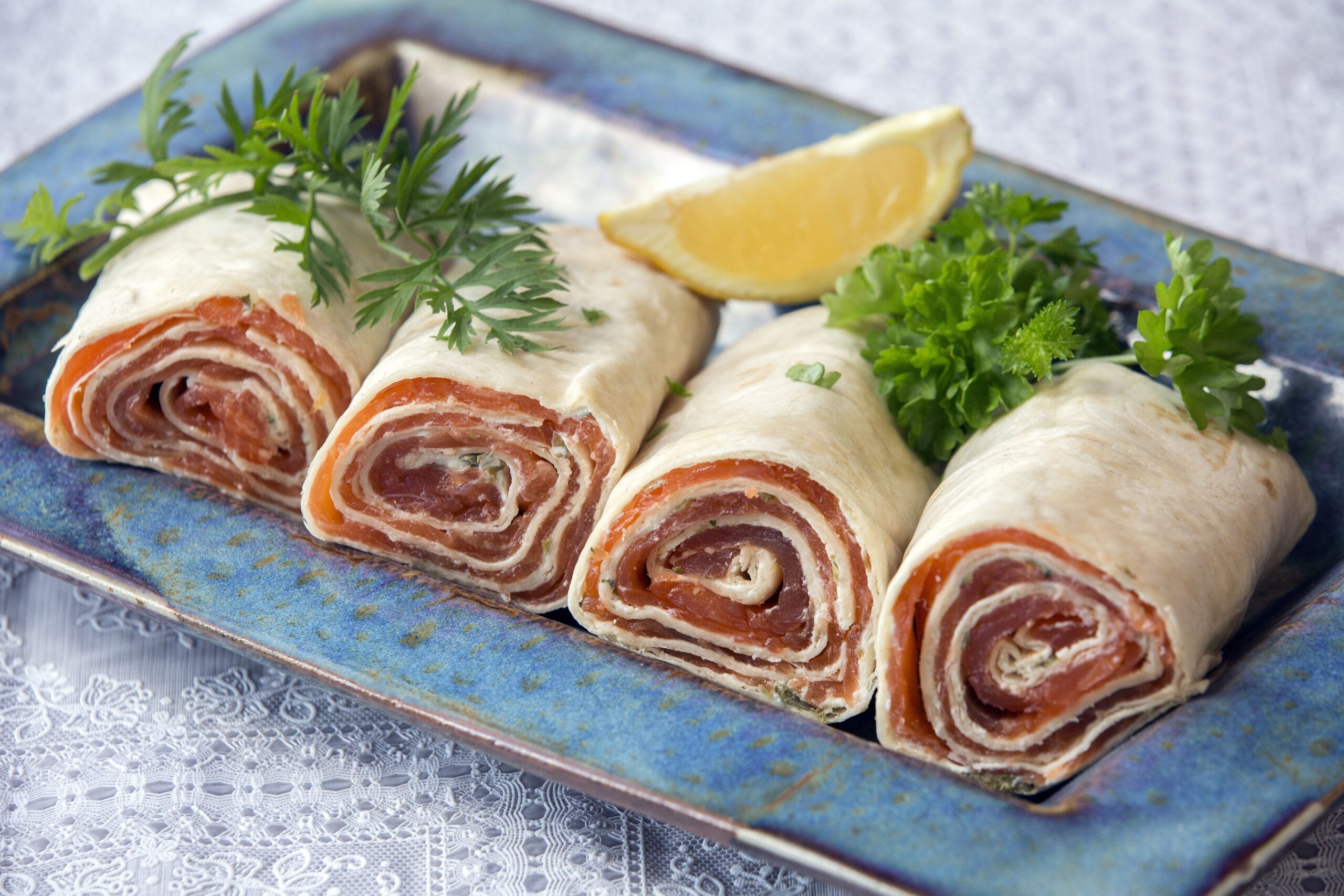 INGREDIENTS
1/2 cup spreadable cream cheese
2 tablespoons capers (finely diced)
2 tablespoons fresh dill, chopped
Finely grated zest of 1/2 lemon
2 teaspoons lemon juice
4 wraps
400g smoked salmon
METHOD
Mix up the cream cheese, capers (chopped up) , dill, zest and juice.
Place two of the wraps next to each other with top side of one wrap slightly overlapping with the bottom side of the other wrap forming what would look like an eight. Trim off a little bit of the left and right hand sides of the wraps to square up the bread.
Spread the cream cheese mix on top of the wraps and cover with smoked salmon. Roll up the wrap really tight and then cut the wrap down the middle.
Repeat the process with the other two wraps, serve and enjoy.