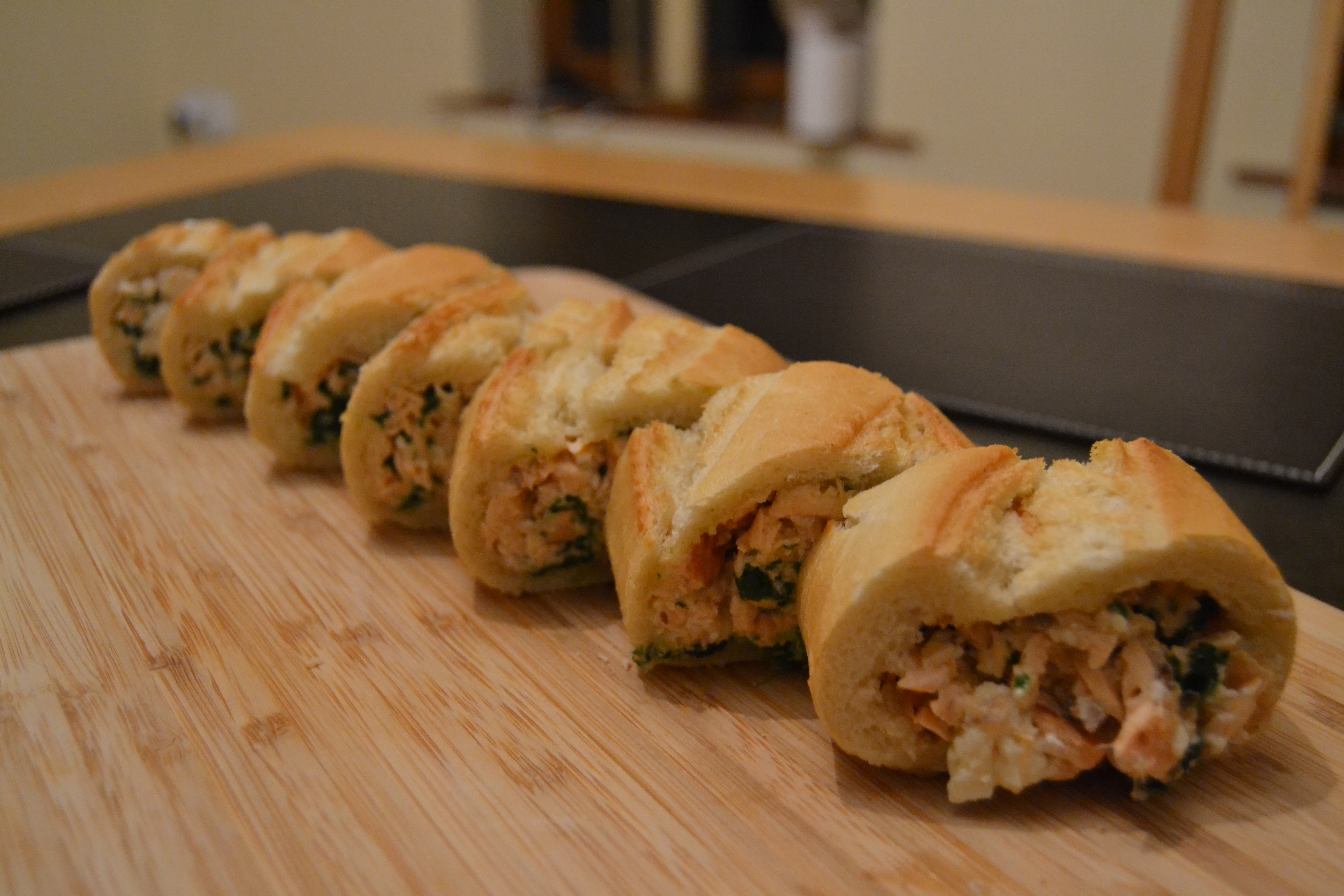 Ingredients:
1 side of salmon
200g feta cheese
50g garlic butter
50g chedder cheese
200g spinach
1 baguette
Method
1. Spread the honey and garlic butter over the salmon fillet, wrap in tin foil 
and bake in the oven at 200°c for 25 minutes. 
2. Bake feta cheese in the oven at 200°c for 8 minutes until golden brown 
3. Boil the spinach for 3-5 minutes and drain
4. Hollow out the baguette
5. Mix the cooked salmon, spinach and feta cheese in a bowl.
6. Fill the baguette with the mixture and cut into smaller rolls.
7. Sprinkle the cheeder cheese over the baguette and oven bake for 
another 3 minutes at 200°c until golden brown.
8. Serve immediately and enjoy.
*****Check out the cooking demo in the video below *****