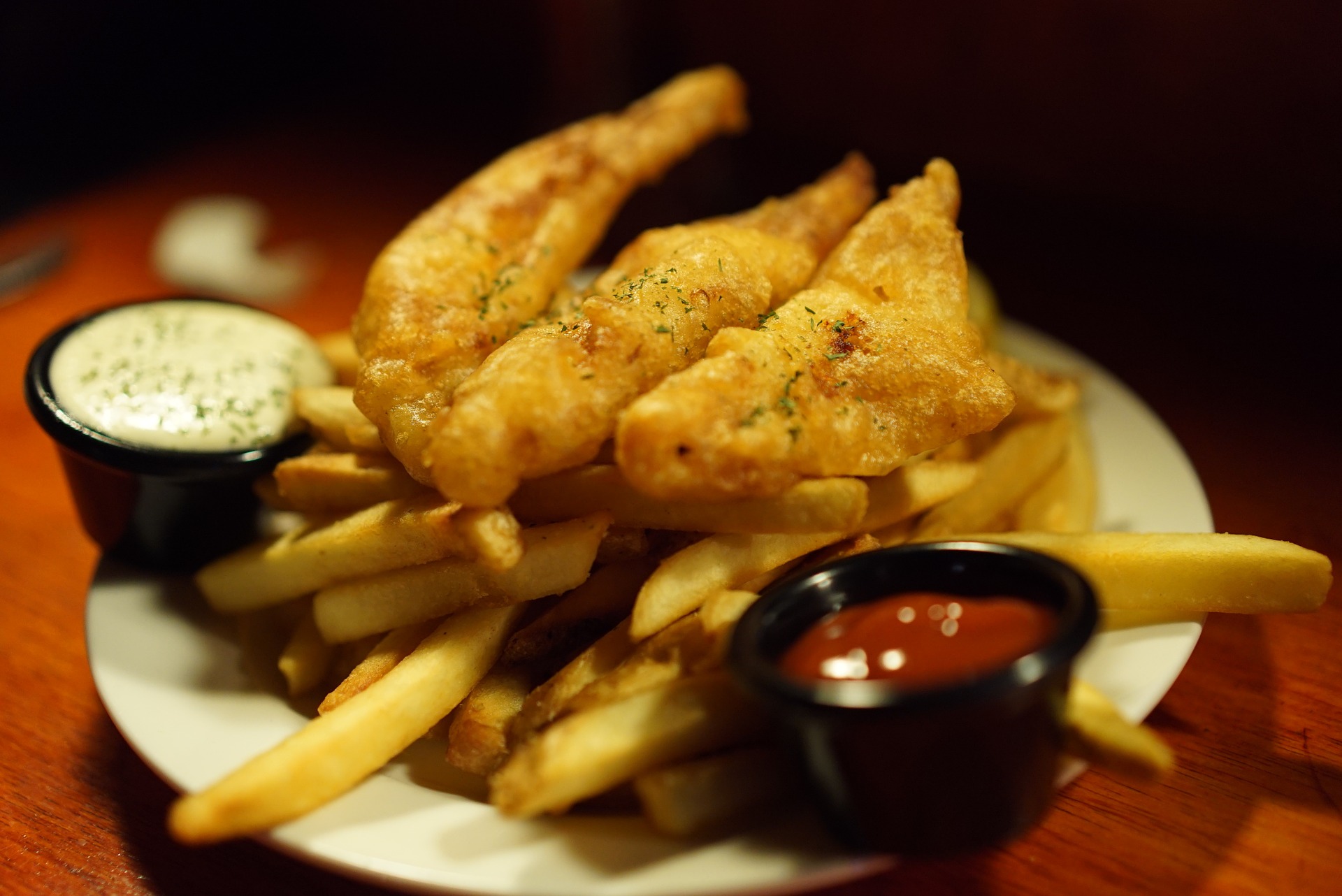 Ingredients
4 portions of cod
½ Cup of mayonnaise
Tablespoon of finely chopped onion
tablespoons dill pickle relish 
½ cup of flour
teaspoon salt 
2 eggs
3 tablespoons water
2 cups of crushed up corn flakes
Cup vegetable oil
Method
In small bowl, mix mayonnaise, onion and pickle relish. Cover; refrigerate. 
Meanwhile, in shallow dish, mix flour and salt. In another shallow dish, beat eggs and water with fork. Place crushed cereal in third shallow dish. Dip fish in flour, coating well; shake off excess. Dip floured fish in egg mixture, then in cereal, coating all sides completely. Place coated fish on ungreased cookie sheet. 
In 12-inch nonstick skillet, heat oil over medium heat until hot. Keeping at least 1 inch between fish fillets and cooking in batches if needed, cook fish in oil 3 to 4 minutes on each side, turning once, until well browned and fish flakes easily with fork. Serve fish topped with sauce.