Danny McCarthy Snr starts his fish business by renting a store in Kenmare and buying a second-hand van for £100. He had £5 left over to buy fish which he sold door to door and at market stalls.
After finding customers in South Africa, through a good friend, he started exporting salted mackerel. He built a small factory in Dirreenacallaugh based a few kilometres outside Kenmare town.
Full time staff increased to 16 and started exporting to France, The Netherlands and Germany.
Started smoking our own salmon after purchasing an oak smoker.
New factory opened, employing 28 staff which was a big boost to the local rural community at the time.
Start exporting herring roe to Japan, Germany and Poland and employing 70 people during high season.
Expanded deliveries in Ireland supplying hotels and restaurants all along the west of Ireland. Daniel Jnr was also born.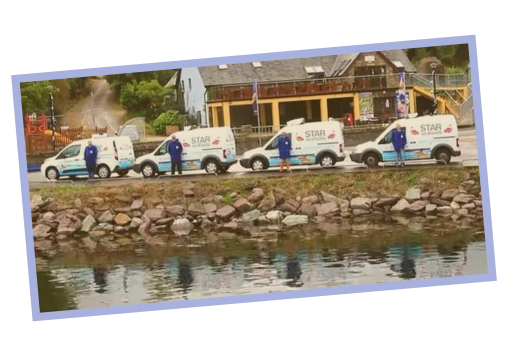 Following the end of the herring market, Star Seafoods concentrated on supplying the smoked salmon and white fish markets on a bigger scale with twenty delivery vans on the road.
Launched a series of fresh fish markets throughout Munster to offer the public a more personalised experience in fresh fish options.
Star Seafoods launched their online seafood sales offering home deliveries in Cork and Kerry.
Whilst most of the country shuts down due to Covid, the online delivery service expands into 15 counties all over Ireland.
Production began on a new range of homemade Star Seafoods products.